During the Labor Day Weekend, racy pictures of naked and half-naked people resembling celebrities made an appearance online, sending hundreds of users into speculation about a celebrity hacking case.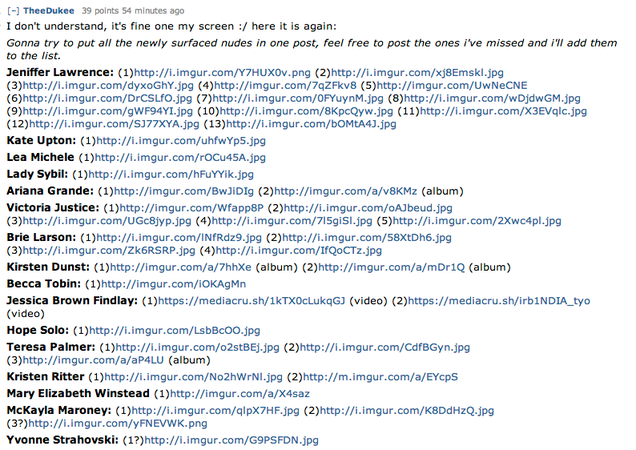 Several images of what seems to be a barely clothed Jennifer Lawrence have surfaced. The photos show the different hairstyles the Oscar winner has sported over the years.
"This is a flagrant violation of privacy," Lawrence's rep revealed in a statement on Sunday. "The authorities have been contacted and will prosecute anyone who posts the stolen photos of Jennifer Lawrence."
A picture of a naked Mary Elizabeth Winstead was posted and the actress took to Twitter and responded to the leak.
"To those of you looking at photos I took with my husband years ago in the privacy of our home, hope you feel great about yourselves," she wrote.
"Knowing those photos were deleted long ago, I can only imagine the creepy effort that went into this. Feeling for everyone who got hacked," she added.
However Victoria Justice took to twitter to deny that the photographs were of her: